Southern Flight Retrievers - Testimonials
Here's what a few of our customers have had to say about us.
Have a testimonial of your own to share?
Send a Testimonial
Stephen Markway
"Joy" was house broke at 10 weeks. She now weighs 50+ pounds. She is an enthusiastic retriever on land or water and marks well for a 7 month dog. She has a good nose! She is very athletic and loves to play. She has been through phase 1 obedience training and will sit with a whistle. She's very intelligent and observant (she doesn't miss much) She has started force fetch table training and initial hand signals. She has a great temperament (not a mean bone in her body) even with strangers and grandkids. She is a true joy!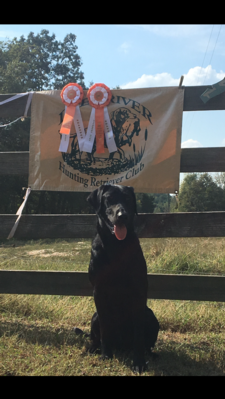 Craig Sheley
December 2018 - Sardis, Ms
I purchased a legend/beans puppy in December 2018 and I am very pleased. He earned his Seasoned (HR) title this weekend 9/29/19 at 11 months old. He has 1 Senior pass and scheduled to run another senior test this weekend 10/5/19. He successfully ran a finished series as a buy dog at 10 months old. He also loves to sit in my wife's lap as she rocks every night.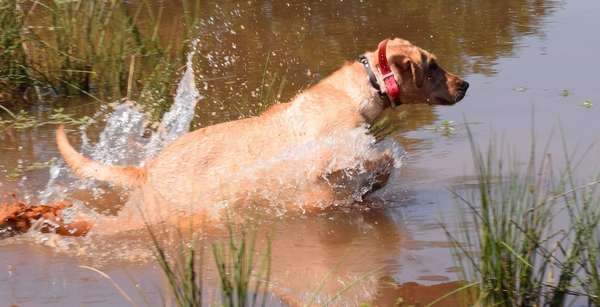 Donny Choate
Choate's Hawkeyed Lacee - NAFC FC AFC Coolwaters Hawkeye Legend x Moonstones Cool Beans MH pup 11 months old
"She is turning out really nice. Will have her Jr. Title this fall and start senior next spring!"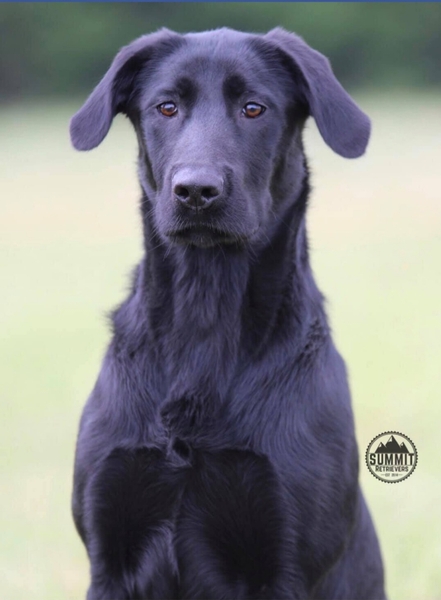 Kim & Perry Lawson
Louie
Jeff, this is Louie. He's a Legend X Maggie pup born October 30, 2018. Wanted to let you know how he's doing. Louie's currently being trained by Chris Eldridge of Summit Retrievers. He went to his first hunt test this last weekend in Minnesota and passed tests both days. He's been in training since April and is 81/2 months old.
A great dog with lots of drive and potential.
Thanks.
Kim and Perry Larson
Dallas, TX.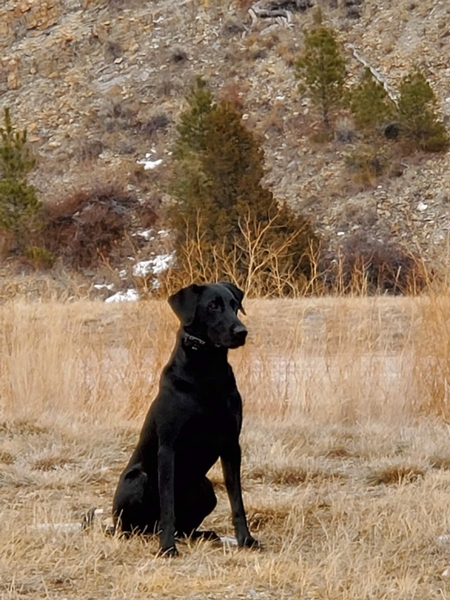 Allison C. Nelson
Jan. 2018 - Helena, MT
I wanted a working retriever with tons of potential, super smart, big but calm and sweet. I got all that and more! We've had "Charlie" for 2 weeks and I'm blown away.. This pup is already potty and crate trained and is retrieving! So smart and inquisitive but calm and a snuggler to boot. Just had our 1st vet check and the vet was so pleased. Said we have a great pup, we think so too. Jeff was stupendous and delivered in every way. We are very happy, thanks again Jeff!
Jimmy
I bought a chocolate female two weeks ago, and she is a great puppy. I see a lot of potential in her. Jeff was great through the whole process. You can be confident that you'll have a good experience.
Nathan
I bought a chocolate male from Jeff back in august. The pup is now about 4.5 months old and is showing enormous potential. He has tons of personality and drive. Jeffrey has done an excellent job picking dogs with a great pedigree.
I would recommend him to anyone.
Joe Goddard
I bought a Chocolate Lab from this breeder a couple of months ago. Our pupp is still very young, but he's showing good potential, he's a great puppy with a great demeanor, and I believe he's a great find for me. The breeder made the buying experience pleasant, and overall, so far we're happy and would be a repeat customer. Joe
Jeana Vincent
The pup that I purchased back in 2011 has turned into a fine example of a working Labrador. Truly pleased with him and I do believe Southern Flight Retrievers may be receiving me again in the future, I would love another lab like the one I got then.
David and Nancy Hancock
We purchased our Chocolate Male Puppy in the middle of September, 2016. This pup has shown an impressive ability to learn and follow instructions at a very early age. He is also being able to notice the changes in my blood sugar levels by smell and taste of my sweating. I am very impressed. After having labs for over 30 years I would certainly purchase another pup in the future. Jeff and Mandy were one of the most courteous and friendly folks to ever meet. They were very eager to provide any and all info that may have been needed and ask for. Thanks Jeff and Mandy for our " Raider"
We will send pictures and updates shortly.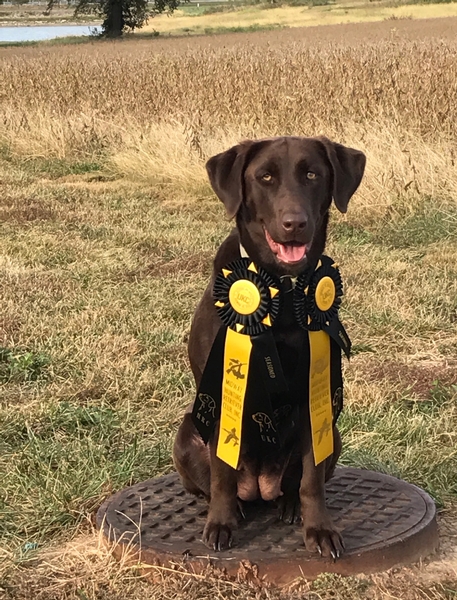 Mike McSpadden
Bella
So pleased with our puppy! She is now 9 months old and has been a fast study, exceeding my expectations and my standards are high.
A great marker that loves the game with a relentless commitment to training.
Farm raised,Jeff is focused on producing quality and truly wants success for puppy and it's owner.